Laughter, just what the Doctor orders
Posted On : 2011-02-09
If you look up in the dictionary the word laugh/laughter you will find it is an audible expression of amusement. Then look up amusement, you will note it means entertaining, making someone laugh. Add these with fun which means amusement and play, then you will have just some of what Laughing Water Ranch is about.
Laughter has been described as one of the best medicines. It helps boost our brains, emotions and many other things within the body, all healthy at that. Today's busy lives are keeping many from enjoying the benefits of laughing together. Remember the movie "Patch Adams" with Robin Williams? It was a true story about a real doctor that uses laughter to help heal his patients. You don't have to be ill to enjoy the affects of laughter. Come let us show you what your vacation really needs.
Laughing Water wants to help bring that laughter back you so long for and need. There is something for everyone and you will be laughing with many new friends, no matter what season you come here. We have seasons for adults only, singles, and families. There are plenty of ranch amenities to create much laughter amongst each other like a game of pool or ping-pong or even a game of poker. The hot tub is sure to bring relaxation to not only your body but relaxing may even bring you to having more laughs.
Our cattle drives are during our adults only seasons and our many return guests will tell you it is definitely an experience you want to do. Come help move them cows through the forest and to their grazing pastures, while learning what cowboys have done for centuries over. It is a lot of fun, especially when you are sitting around the fire after a long day push and laughing together about all the great times you have had each day you have been with us.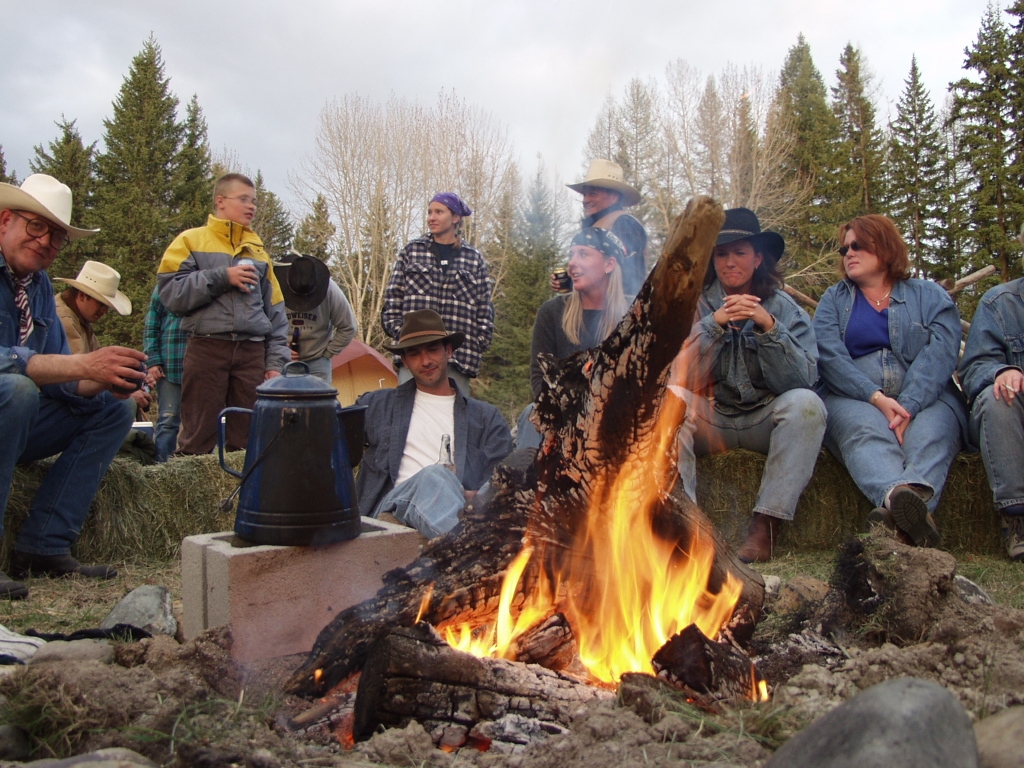 Looking for more family and summer activities to create those laughs you really need? We have plenty of things to help keep all ages occupied and have fun int he sun, together. Taking the white water rafting and Glacier National Park trip is a real blast, especially when the weather is really warm and the water just cools you down, thus relaxing you to have more laughs with your friends and families. Our kids programs are the best in the West. We love kids and have a great time riding, playing games, sharing stories and having fun, together! They say families that play together, stay together. We at Laughing Water agree and help to keep you all full of smiles.
Are you are on Facebook? Please "like" us at Laughing Water Ranch and keep up to date with the ranch happenings all year long. You will be able to see what our wonderful guests say about the ranch and their fantastic trips here. We look forward to seeing all of our new friends we met each year and reminisce with our repeat friends.
If life is hectic and stressed, plan your vacation this year to Laughing Water and let us give you just what the doctor orders, "laughter" and we have plenty of it. Looking forward to seeing you all out here this year!
Stacy