What To Bring For Your Stay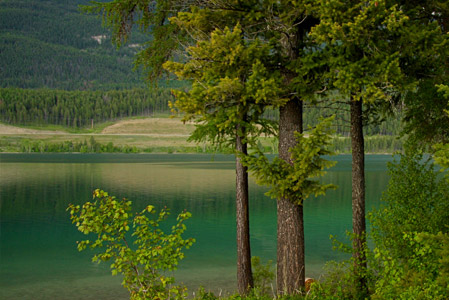 The most important safety item needed is appropriate footwear for horseback riding. The best and preferred style of footwear is cowboy boots or western riding boots. Other acceptable footwear is a boot or shoe that covers the ankle and has a minimum ¾ inch distinct heel. Tennis shoes and contoured soled hiking boots are great for OTHER activities but NOT for riding.
Wrangler jeans are best for riding because the double seam is on the outside of the leg not on the inseam and therefore more comfortable and helps prevent saddle sores. Really baggy jeans are not practical for riding.
If you wear a hat, a hat string is a good idea. The hat string is important because if the wind blows your hat off it can spook your horse and cause an accident.
If you have signed up for a Pack Trip, Cattle Drive or Overnight Trail Ride you will need to bring your sleeping bag. If you so desire you can ship your sleeping bag a few weeks prior to your arrival via UPS.
Our ranch is located 20 miles from the Canadian border. Those wishing to venture into Canada are required to have a picture ID and birth certificate or passport. A birth certificate is required for children. Children traveling with a single parent are also required to have a letter of permission from the non-accompanying parent.
Other important items are as follows:
Windbreaker, Rain Coat, Poncho
Swim Suit and/or shorts(Hot Tub)
Mosquito Repellent
Camera and lots & lots of film
Phone Card
T-shirts
May, Early June, and September
Warm Jacket
Leather Gloves
Warm Socks
Sweatshirts & Sweats for evenings
You may also wish to bring square dancing clothes.
Ponchos - $5.00
Phone Card - $10.00
Carhartt Jackets - $100.00
Sweatshirts - $22.00
Hat strings - $ 7.50
Denim Logo Shirts - $35.00
Disposable Cameras - $10.00
LWR T-shirts - $12.00 to $17.50
Leather Gloves - $15.00
Square Dance Skirts - $22.00
Hats - $10.00 to $35.00
Souvenirs & Necessities